BEAST QUEST - 56 - SHAMANI RAGING FLAME
Adam Blade
9781408315194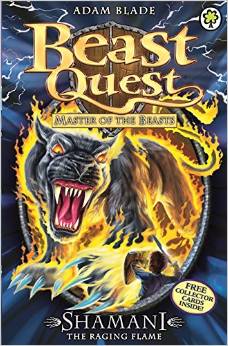 Rating:
Special Order Book

Out of stock. This book can be special ordered.
Special ordered books have a longer delivery date. Call our hotline 011 7 463 463
Additional Information
Author(s) :- Adam Blade
Format :- Paperback
Publisher :- Hachette Children's Books
Pub. Date :- 2012-03-01
ISBN-13 :- 9781408315194
Series:- BEAST QUEST
Availability :- Supplier Extended Catelogue
Dimensions :- 198 x 132 x 10
Weight :- 136
Add to wishlist
Description
Malvel wants revenge on Tom! The Evil Wizard is using the ancient spirits of Avantian heroes to conjure bloodthirsty Beasts. Shamani the Raging Flame is causing havoc...can Tom stop the Beast?