Charlie and Lola: I am Inventing an Invention - Read it Yourself with Ladybird
Lauren Child
9780723275367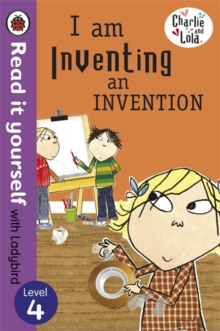 Rating:
Special Order Book

Out of stock. This book can be special ordered.
Special ordered books have a longer delivery date. Call our hotline 011 7 463 463
Additional Information
Author(s) :- Lauren Child
Format :- Paperback
Publisher :- Penguin Books Ltd
Pub. Date :- 2013-06-26
ISBN-13 :- 9780723275367
Availability :- Re Printing
Dimensions :- 151 x 227 x 3
Weight :- 126
Add to wishlist
Description
Friends Charlie and Marv are trying to invent a new invention for a school project - but it's harder than it looks! Maybe Charlie's little sister Lola can come up with some ideas...