Count with the Very Hungry Caterpillar (Sticker Book)
Eric Carle
9780141501963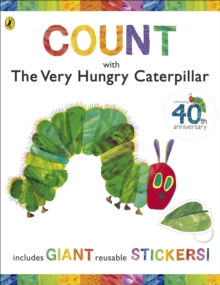 Rating:
Special Order Book

Out of stock. This book can be special ordered.
Special ordered books have a longer delivery date. Call our hotline 011 7 463 463
Additional Information
Author(s) :- Eric Carle
Format :-
Publisher :- Penguin Books Ltd
Pub. Date :- 2008-08-07
ISBN-13 :- 9780141501963
Series:- The Very Hungry Caterpillar
Dimensions :- 280 x 215 x 2
Weight :- 136
Add to wishlist
Description
The very hungry caterpillar certainly is! You can help him count how much he eats using reusable Giant stickers as he munches his way through the week.