Diary of Dennis the Menace: Beanotown Battle (Book 2)
Steven Butler
9780141350844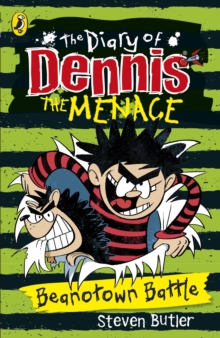 Rating:
Special Order Book

Out of stock. This book can be special ordered.
Special ordered books have a longer delivery date. Call our hotline 011 7 463 463
Additional Information
Author(s) :- Steven Butler
Format :- Paperback
Publisher :- Penguin Books Ltd
Pub. Date :- 2014-05-01
ISBN-13 :- 9780141350844
Series:- The Beano
Dimensions :- 129 x 197 x 11
Weight :- 140
Add to wishlist
Description
The boring Mayor has entered Beanotown in a flower competition and you know what awful stinky creatures flowers attract? Softies. Me and Gnasher are going to have to think of a brilliant emergency menacing plan to save Beanotown from the invasion.