Dinner Ladies Don't Count
Bernard Ashley
9780140315936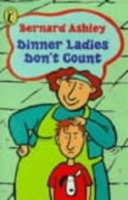 Rating:
Special Order Book

Out of stock. This book can be special ordered.
Special ordered books have a longer delivery date. Call our hotline 011 7 463 463
Additional Information
Author(s) :- Bernard Ashley
Format :- Paperback
Publisher :- Penguin Books Ltd
Pub. Date :- 1984-08-30
ISBN-13 :- 9780140315936
Availability :- Supplier Extended Catelogue
Dimensions :- 196 x 129 x 6
Weight :- 80
Add to wishlist
Description
Contains two books "Dinner Ladies Don't Count" in which Jason has to prove that he didn't take Donna's birthday cards; and "Linda's Life" in which Linda tells a lie about why she can't go on the school outing.