Skylanders Mask of Power: Spyro Versus the Mega Monsters
Onk Beakman
9781409391456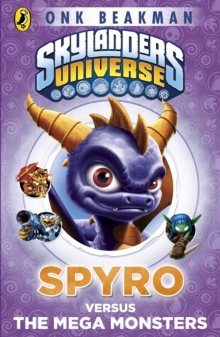 Rating:
Special Order Book

Out of stock. This book can be special ordered.
Special ordered books have a longer delivery date. Call our hotline 011 7 463 463
Additional Information
Author(s) :- Onk Beakman
Format :- Paperback
Publisher :- Penguin Books Ltd
Pub. Date :- 2013-01-03
ISBN-13 :- 9781409391456
Series:- Skylanders
Availability :- Re Printing
Dimensions :- 197 x 128 x 11
Weight :- 120
Add to wishlist
Description
Super-sized critters are popping up and causing havoc all over Skylands. Spyro and his fellow Skylanders set out on a mission to work out what's going on and save the day - but it seems the scheming Kaos is intent on beating them to it.