Summer Spell and Classroom Chaos
Sue Bentley
9780141324487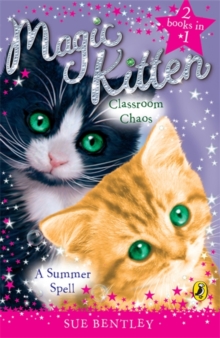 Rating:
Special Order Book

Out of stock. This book can be special ordered.
Special ordered books have a longer delivery date. Call our hotline 011 7 463 463
Additional Information
Author(s) :- Sue Bentley
Format :- Paperback
Publisher :- Penguin Books Ltd
Pub. Date :- 2008-07-03
ISBN-13 :- 9780141324487
Series:- Magic Kitten Duos
Availability :- Re Printing
Dimensions :- 195 x 130 x 18
Weight :- 188
Add to wishlist
Description
Features two sparkling "Magic Kitten" stories: "A Summer Spell" and "Classroom Chaos". This book helps you discover the purrfect friend in Flame and join him on these two adventures.