Rainbow Magic 50 - Dance Fairies - Bethany Ballet Fairy
Daisy Meadows
9781846164903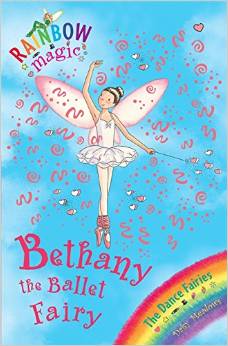 Rating:
Special Order Book

Out of stock. This book can be special ordered.
Special ordered books have a longer delivery date. Call our hotline 011 7 463 463
Additional Information
Author(s) :- Daisy Meadows
Format :- Paperback
Publisher :- Hachette Children's Books
Pub. Date :- 2007-08-01
ISBN-13 :- 9781846164903
Series:- Rainbow Magic
Availability :- Re Printing
Dimensions :- 197 x 129 x 7
Weight :- 86
Add to wishlist
Description
Jack Frost's naughty goblins have stolen the Dance Fairies' magic ribbons and are hiding in the human world. Everywhere dance is being ruined! Rachel and Kirsty must help Bethany but the goblins' new powers won't make it easy...