Rainbow Magic 96 - Twilight Fairies - Yasmin Night Owl Fairy
Daisy Meadows
9781408309100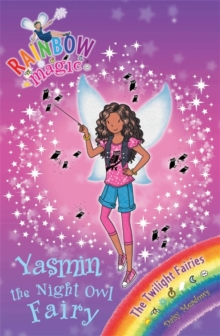 Rating:
Special Order Book

Out of stock. This book can be special ordered.
Special ordered books have a longer delivery date. Call our hotline 011 7 463 463
Additional Information
Author(s) :- Daisy Meadows
Format :- Paperback
Publisher :- Hachette Children's Books
Pub. Date :- 2010-08-05
ISBN-13 :- 9781408309100
Series:- Rainbow Magic
Availability :- Re Printing
Dimensions :- 196 x 128 x 6
Weight :- 92
Add to wishlist
Description
Yasmin the Night Owl Fairy has lost her magical sleep dust - which means nobody knows when to be asleep or when to be awake! Can Kirsty and Rachel catch the thieves before they become too sleepy...?