BEAST QUEST - 64 - FLAYMAR SCORCHED BLAZE
Adam Blade
9781408318447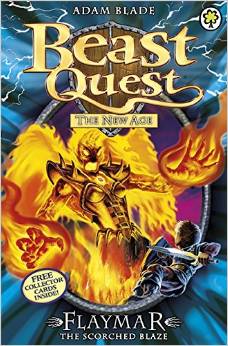 Rating:
Special Order Book

Out of stock. This book can be special ordered.
Special ordered books have a longer delivery date. Call our hotline 011 7 463 463
Additional Information
Author(s) :- Adam Blade
Format :- Paperback
Publisher :- Hachette Children's Books
Pub. Date :- 2012-09-06
ISBN-13 :- 9781408318447
Series:- BEAST QUEST
Availability :- Re Printing
Dimensions :- 199 x 130 x 12
Weight :- 134
Add to wishlist
Description
Tom must confront Flaymar the Scorched Blaze - Kensa the Sorceress's fiery Evil Beast - sent to terrorise the land! Can the Avantian hero overcome her fearsome heat and douse her flames?