BEAST QUEST - 73 - SHURIK FOREST DEMON
Adam Blade
9781408324028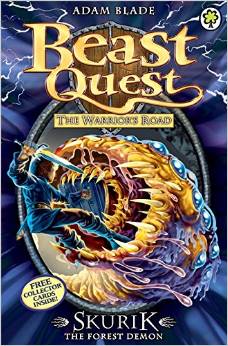 Rating:
Special Order Book

Out of stock. This book can be special ordered.
Special ordered books have a longer delivery date. Call our hotline 011 7 463 463
Additional Information
Author(s) :- Adam Blade
Format :- Paperback
Publisher :- Hachette Children's Books
Pub. Date :- 2013-07-04
ISBN-13 :- 9781408324028
Series:- BEAST QUEST
Availability :- Re Printing
Dimensions :- 129 x 200 x 10
Weight :- 120
Add to wishlist
Description
Dark secrets will be revealed on the new Beast Quest... Skurik the Forest Demon is terrorising Tom's village and kidnapping children! Can Tom rescue them before it's too late?