Naughtiest Girl Again
Enid Blyton
9780340917701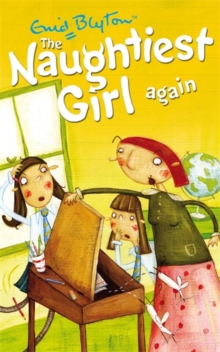 Rating:
Special Order Book

Out of stock. This book can be special ordered.
Special ordered books have a longer delivery date. Call our hotline 011 7 463 463
Additional Information
Author(s) :- Enid Blyton
Format :- Paperback
Publisher :- Hachette Children's Books
Pub. Date :- 2007-05-17
ISBN-13 :- 9780340917701
Series:- Naughtiest Girl
Dimensions :- 177 x 113 x 18
Weight :- 198
Add to wishlist
Description
The naughtiest girl in the school is back! And this term she's trying to be good. But someone wants to spoil things for her. And they're not going to let her forget how she got her nickname!