Naughtiest Girl in the School
Enid Blyton
9781444900743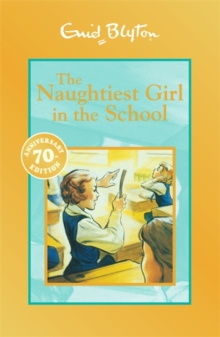 Rating:
Special Order Book

Out of stock. This book can be special ordered.
Special ordered books have a longer delivery date. Call our hotline 011 7 463 463
Additional Information
Author(s) :- Enid Blyton
Format :- Paperback
Publisher :- Hachette Children's Books
Pub. Date :- 0000-00-00
ISBN-13 :- 9781444900743
Dimensions :- 197 x 134 x 16
Weight :- 202
Add to wishlist
Description
Elizabeth Allen is spoilt and selfish. When's she's sent away to boarding school she makes up her mind to be the naughtiest pupil there's ever been! But Elizabeth soon finds out that being bad isn't as simple as it seems ...