Rainbow Magic 104 - Showtime Fairies - Isla Ice Star Fairy
Daisy Meadows
9781408312926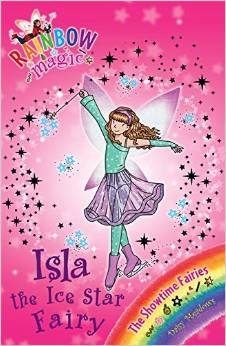 Rating:
Special Order Book

Out of stock. This book can be special ordered.
Special ordered books have a longer delivery date. Call our hotline 011 7 463 463
Additional Information
Author(s) :- Daisy Meadows
Format :- Paperback
Publisher :- Hachette Children's Books
Pub. Date :- 2011-03-28
ISBN-13 :- 9781408312926
Series:- Rainbow Magic
Availability :- Re Printing
Dimensions :- 197 x 132 x 7
Weight :- 86
Add to wishlist
Description
The naughty goblins are going to use Isla's magic star to reach the finals of the Tippington Variety Show! Rachel and Kirsty must go to Jack Frost's scary Ice Castle and find the star so that the goblins can't cheat anymore...