Magnus Chase and the Hammer of Thor
Rick Riordan
9780141342559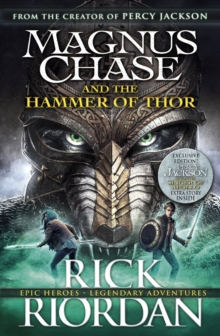 Rating:
Special Order Book

Out of stock. This book can be special ordered.
Special ordered books have a longer delivery date. Call our hotline 011 7 463 463
Additional Information
Author(s) :- Rick Riordan
Format :- Paperback
Publisher :- Penguin Books Ltd
Pub. Date :- 2016-10-04
ISBN-13 :- 9780141342559
Series:- Magnus Chase
Dimensions :- 216 x 135
Add to wishlist
Description
Thor's hammer is missing again. The thunder god has a disturbing habit of misplacing his weapon - the mightiest force in the Nine Worlds.