Altar of Eden
James Rollins
9781409117551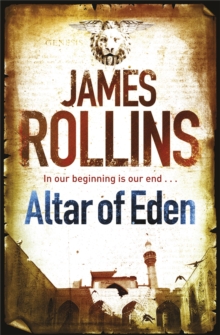 Rating:
Special Order Book

Out of stock. This book can be special ordered.
Special ordered books have a longer delivery date. Call our hotline 011 7 463 463
Additional Information
Author(s) :- James Rollins
Format :- Paperback
Publisher :- Orion Publishing Co
Pub. Date :- 2010-10-14
ISBN-13 :- 9781409117551
Availability :- Supplier Extended Catelogue
Dimensions :- 199 x 127 x 27
Weight :- 386
Add to wishlist
Description
The fate of a new global terror lies in an ancient biblical mystery from the Book of Genesis... The breathtaking new thriller from the NEW YORK TIMES bestselling author of MAP OF BONES and THE DOOMSDAY KEY.