Star Dreams
Sue Bentley
9780141337531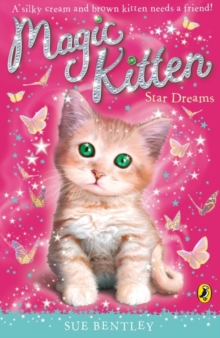 Rating:
Special Order Book

Out of stock. This book can be special ordered.
Special ordered books have a longer delivery date. Call our hotline 011 7 463 463
Additional Information
Author(s) :- Sue Bentley
Format :- Paperback
Publisher :- Penguin Books Ltd
Pub. Date :- 2011-01-05
ISBN-13 :- 9780141337531
Series:- Magic Kitten
Availability :- Supplier Extended Catelogue
Dimensions :- 197 x 131 x 11
Weight :- 102
Add to wishlist
Description
A silky cream and brown kitten twinkling with magic. But he needs a purrfect friend! And that's how Jemma's biggest dreams become possible when she discovers silky cream and brown kitten Flame...