Doctor Who: Where's the Doctor?
9781405909044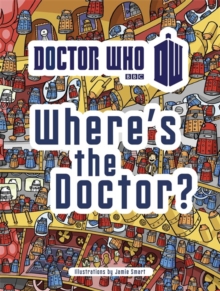 Rating:
Special Order Book

Out of stock. This book can be special ordered.
Special ordered books have a longer delivery date. Call our hotline 011 7 463 463
Additional Information
Author(s) :-
Format :- Paperback
Publisher :- BBC Children's Books
Pub. Date :- 2013-03-20
ISBN-13 :- 9781405909044
Series:- Doctor Who
Dimensions :- 284 x 162 x 5
Weight :- 186
Add to wishlist
Description
Helps you search through the Cybermen, dig through the Daleks and ogle the Ood to find the Doctor and his friends.