Kindred in Death
J. D. Robb
9780749929015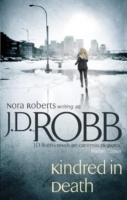 Rating:
Special Order Book

Out of stock. This book can be special ordered.
Special ordered books have a longer delivery date. Call our hotline 011 7 463 463
Additional Information
Author(s) :- J. D. Robb
Format :- Paperback
Publisher :- Little, Brown Book Group
ISBN-13 :- 9780749929015
Dimensions :- 211 x 128 x 32
Weight :- 366
Add to wishlist
Description
A dangerous new assignment for Lieutenant Eve Dallas as she tracks down a killer hell-bent on revenge.