Night School
Child Lee
9780593073919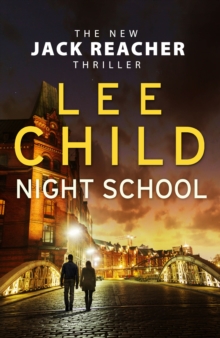 Rating:
Special Order Book

Out of stock. This book can be special ordered.
Special ordered books have a longer delivery date. Call our hotline 011 7 463 463
Additional Information
Author(s) :- Child Lee
Format :- Paperback
Publisher :- Transworld
Pub. Date :- 2016-11-07
ISBN-13 :- 9780593073919
Series:- Jack Reacher
Dimensions :- 234 x 153
Weight :- 520
Add to wishlist
Description
Night School is an upcoming novel by Lee Child. This will be the twenty-first book in the Jack Reacher series.