Rainbow Magic - Early Reader - Keira The Film Star Fairy
Daisy Meadows
9781408336311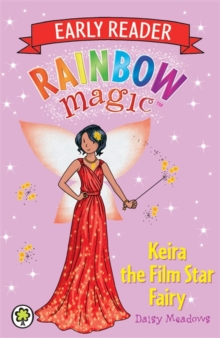 Rating:
Special Order Book

Out of stock. This book can be special ordered.
Special ordered books have a longer delivery date. Call our hotline 011 7 463 463
Additional Information
Author(s) :- Daisy Meadows
Format :- Paperback
Publisher :- Hachette Children's Books
Pub. Date :- 2015-01-27
ISBN-13 :- 9781408336311
Series:- Rainbow Magic
Availability :- Re Printing
Dimensions :- 198 x 129
Add to wishlist
Description
Kirsty and Rachel are starring in a movie! But Keira the Film Star Fairy's magical objects have gone missing. Can the girls get them back from Jack Frost before he ruins their movie-star moment?